Filter Blogs By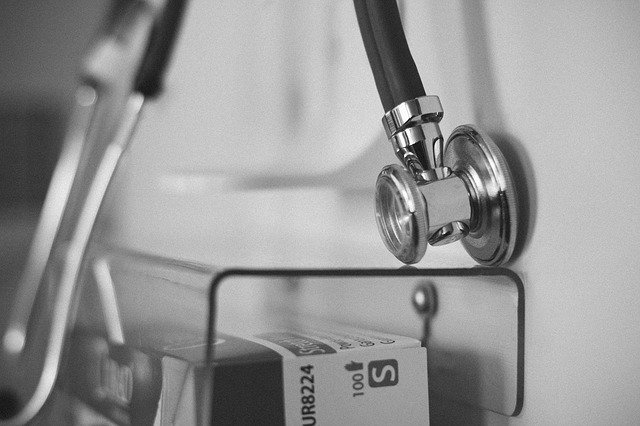 What Does a Urologist Do On the First Visit?
What does a urologist do on the first visit? This is a common question among men. If your primary physician refers you to a urologist, they might suspect you have a problem involving your reproductive system or urinary tract. It is quite normal to feel anxious about your first appointment. Knowing what to expect can go a long way in helping you relax and prepare for your visit.
Sometimes, a urologist will require you to bring along some documents. They could request previous imaging studies or your current prescriptions. This is why it is vital to call your urologist before the appointment.
Here is everything you can expect from your first visit to a Urologist Brooklyn New York.
Fill Out Paperwork
Like all medical appointments, your visit to the urologist will begin with paperwork. You may be required to fill in a questionnaire regarding your reason for visiting the urologist. For example, if you have prostate or incontinence issues, you could be asked to complete a symptom score. Your urologist will use this information to assess the severity of your condition.
Provide Urine Sample
After filling out the paperwork, you will be asked to provide a urine sample. It is advisable to drink some water prior to your appointment. If you feel the urge to relieve yourself when you arrive for your appointment, you can inform the receptionist that you are ready to provide a sample.
Answer Questions about Medical History
Your urologist will want to understand any underlying problems that might be causing your condition. After being escorted to the exam room, you will be asked questions about your medical history. Be careful to describe your symptoms, and when you started experiencing them. It is also important to provide your urologist with a list of medications you take and their dosages.
Receive Physical Examination
Next, you will undergo a physical exam. This is to help your urologist better understand your problem and will include a complete genital and urinary tract exam. Women might undergo a pelvic exam and men a prostate assessment. Your urologist will also concentrate on the urethra, bladder, kidneys, and reproductive system.
Depending on your symptoms, the urologist could also request additional tests. These could include sonography, CT scans, and MRIs.
Receive Treatment Recommendations
After the physical exam, your urologist will help you understand your condition. They will discuss possible treatment plans, their benefits, and their drawbacks with you. They could also prescribe medication or recommend additional testing or a surgical procedure. By the time you leave the office, you should be aware of all your options.
Consult with a Urologist in Brooklyn, New York
Now that we have answered the question, what does a urologist do on the first visit, you can prepare for your appointment. Doing so will ensure you get the best out of your time at the urologist's office. If you have any questions or concerns, you should also note them down for your consultation.
Remember, if your urologist has reliable and adequate information, they can better diagnose your condition. They can also prescribe a treatment or preventive measures if you are not unwell.
Do you have any more questions about your first appointment? Contact Lazare Urology to speak to an experienced Urologist Brooklyn New York.
CALL NOW: (718) 795-2594
Back to Blogs